Three Stonemasons
Three stonemasons working together were asked what they were doing.
The first replied, "I am shaping stone".
The second, "I am making a wall".
The third proudly proclaimed,
"I am building a cathedral".
We have an understanding of living spaces and how important your project is to you.
With that in mind we approach each
project with pride of workmanship
creating your "cathedral".
We're so glad you're here and we'd love to assist you with your next residential or commercial project.
Our knowledgeable and dedicated Team of craftsmen are enthusiastically waiting to hear about your new project!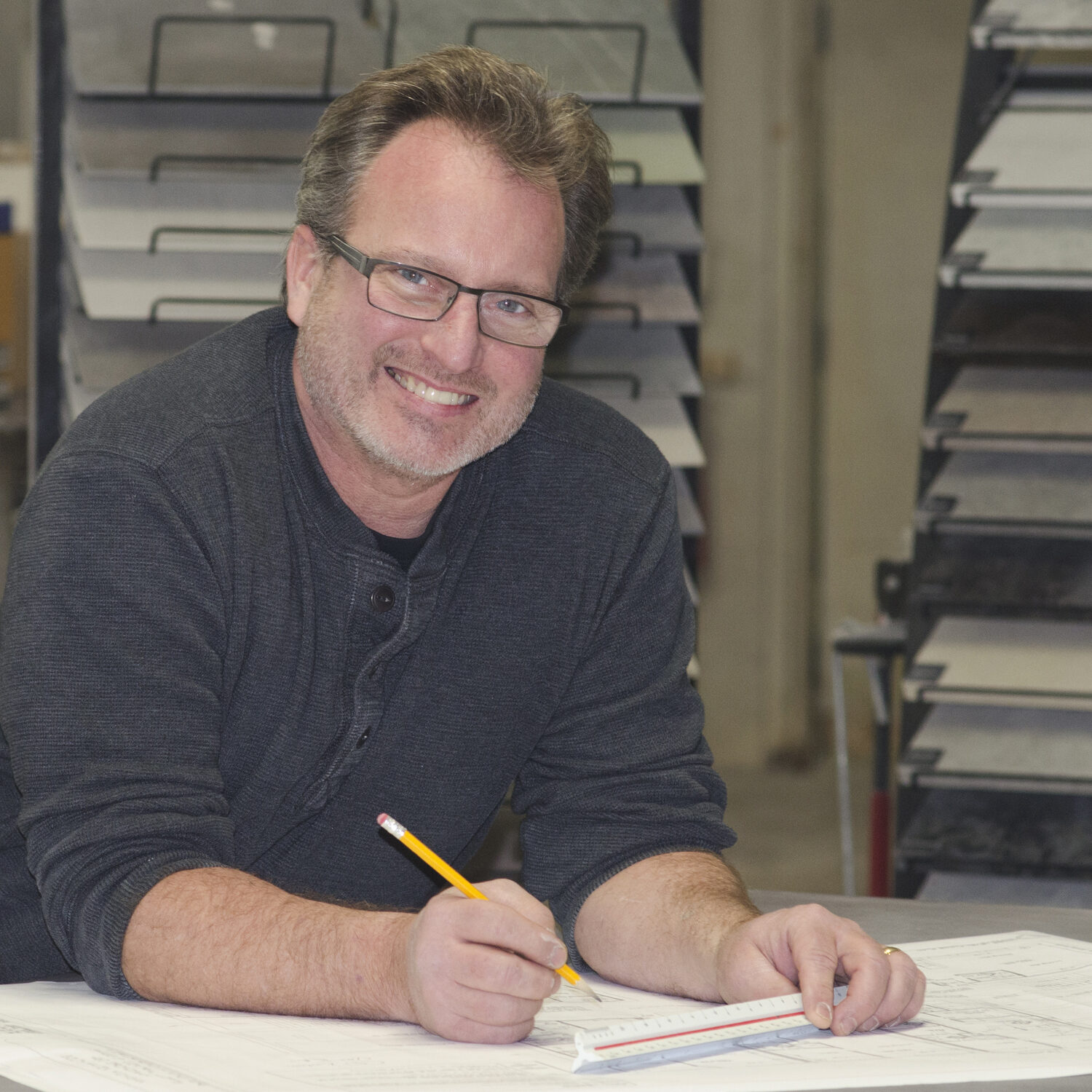 G. Kevin Parker
Kevin began working in the stone industry in the late 80's as a stone fabricator and tile setter in Southern California. Upon moving to Michigan he founded Stoneway Marble, Granite & Tile, and with our valued Team members has established a growing culture of artistic stonework from quarry to community.
In his free time Kevin is a drummer for a local Christian rock band and his local church.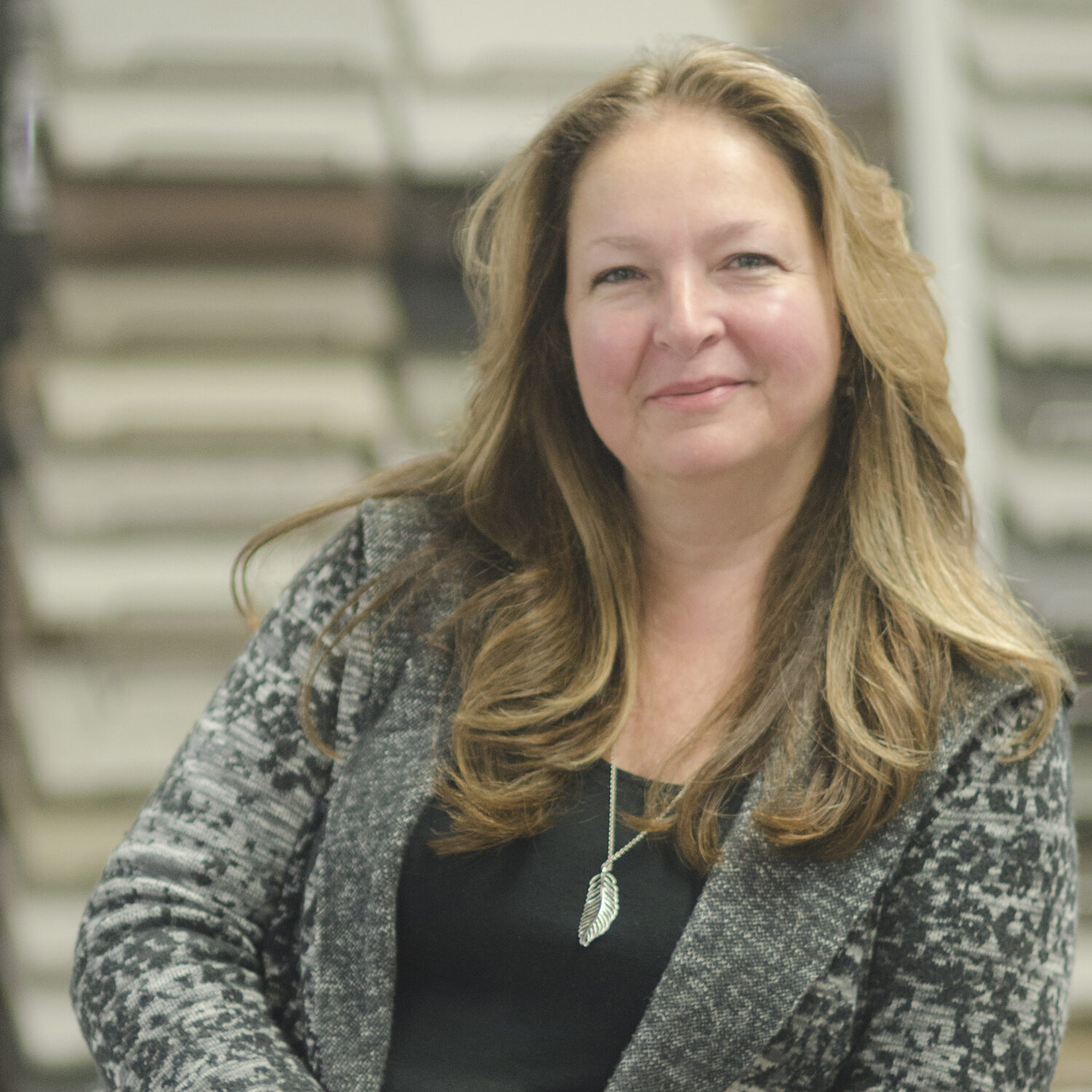 Karen Parker
Karen worked in the construction industry as a graphic designer for over a decade and has been working in the stone industry for the last fifteen years. She has extensive knowledge in assisting guests with choosing colors and surfaces for their new projects.
She has a keen eye for anything creative and innovative. Karen is also an artist and studied at Kendall College of Art and Design in Grand Rapids. Her passion is landscape oil painting and woman's ministry.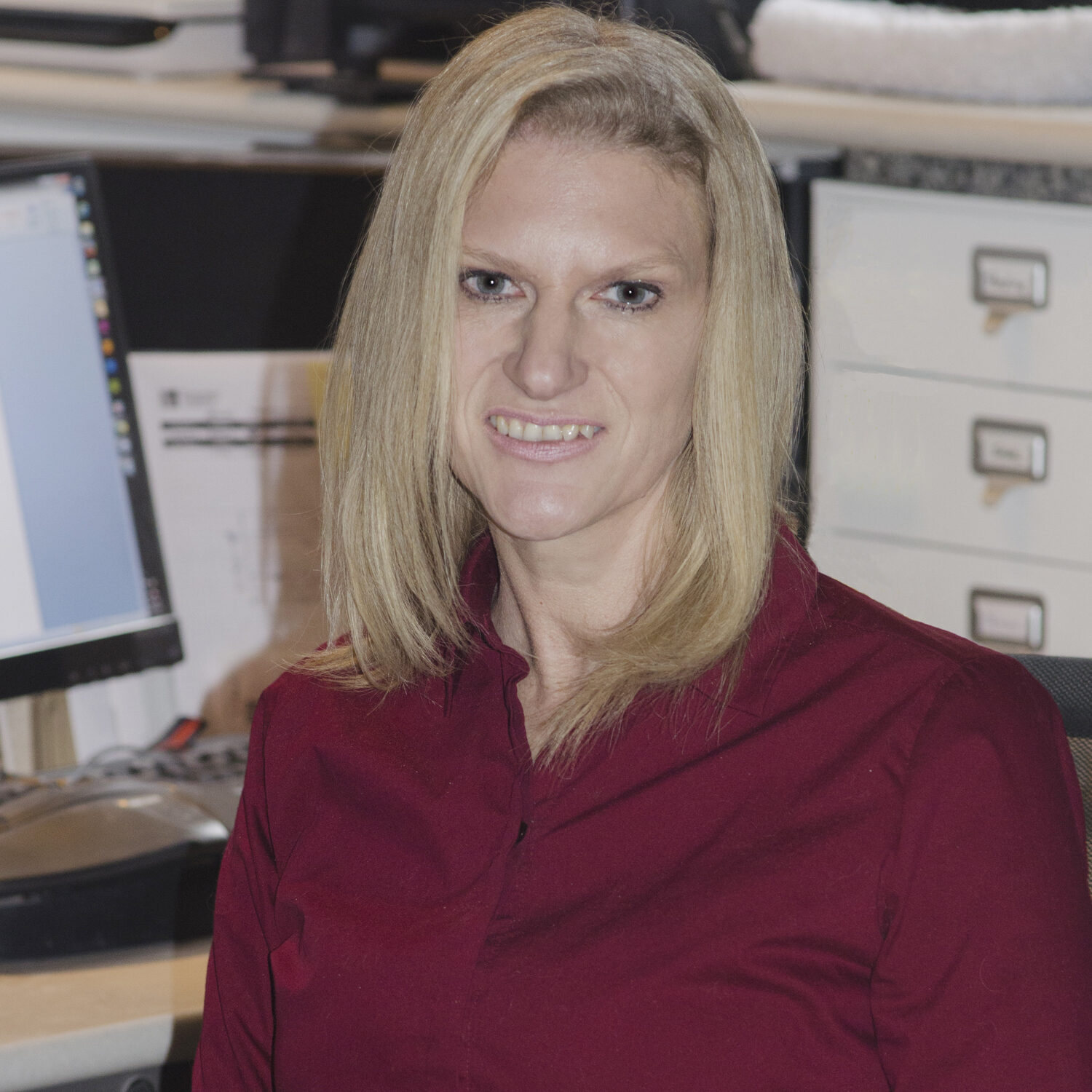 Esther Carlson, CPA
Esther graduated from Michigan State University (Go Green!) with a Bachelor's degree in Accounting. She has twenty plus years of experience working as an accountant and auditor.
Esther enjoys spending time with her family and going to their many soccer and volleyball games. Her meticulous nature makes her the perfect fit to oversee Stoneway's accounting department.